Back
2023 Australian Accounting Awards Finalists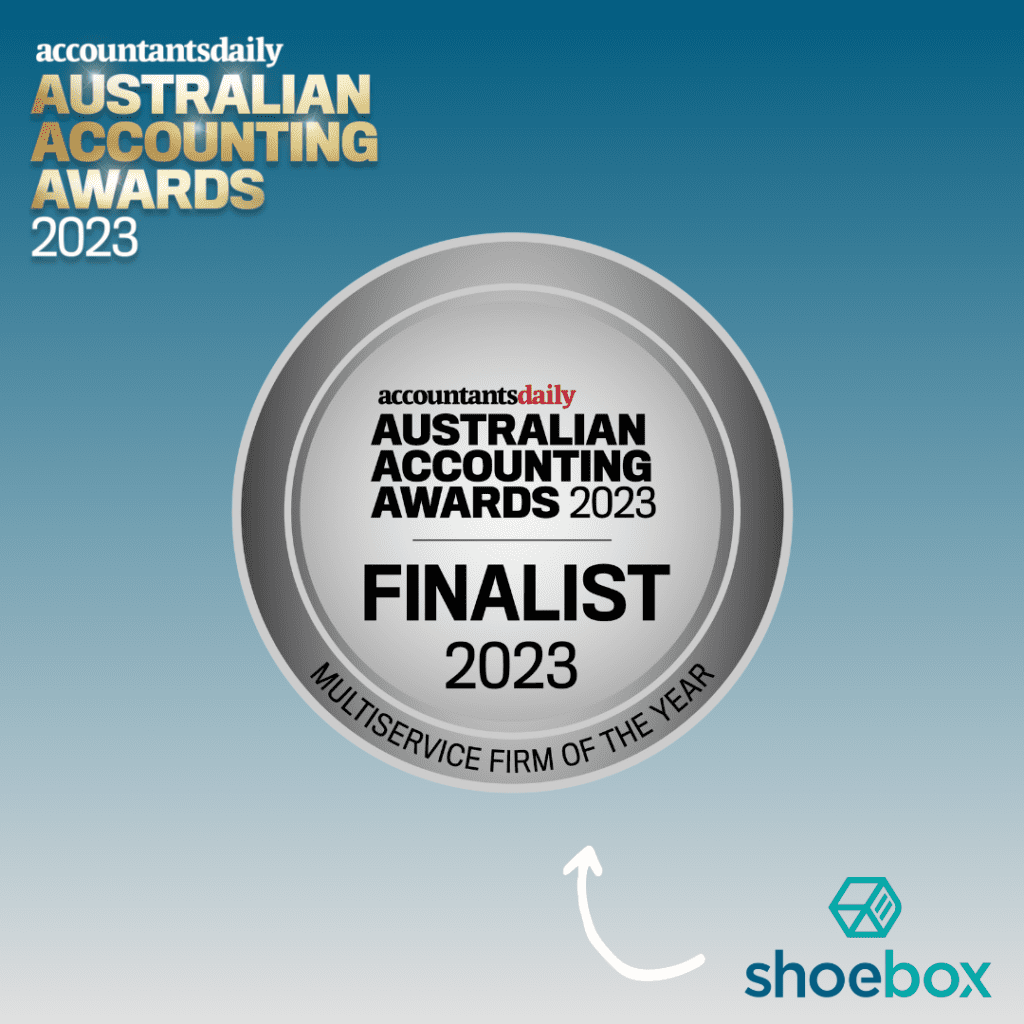 We are proud to announce that Shoebox Books & Tax has been nominated as a finalist for Multi-service Firm of the Year in the 2023 Accountants Daily Australian Accounting Awards!
We pride ourselves on being a 5-star brand for our franchisees and their clients, so being formally recognised in this industry-leading award show is a huge accomplishment and honour for us.
Thank you to all who support and contribute to the growth of Shoebox Books & Tax, we are very appreciative.
Bring on the Awards Gala in Sydney at the end of June.