Kathy Roccella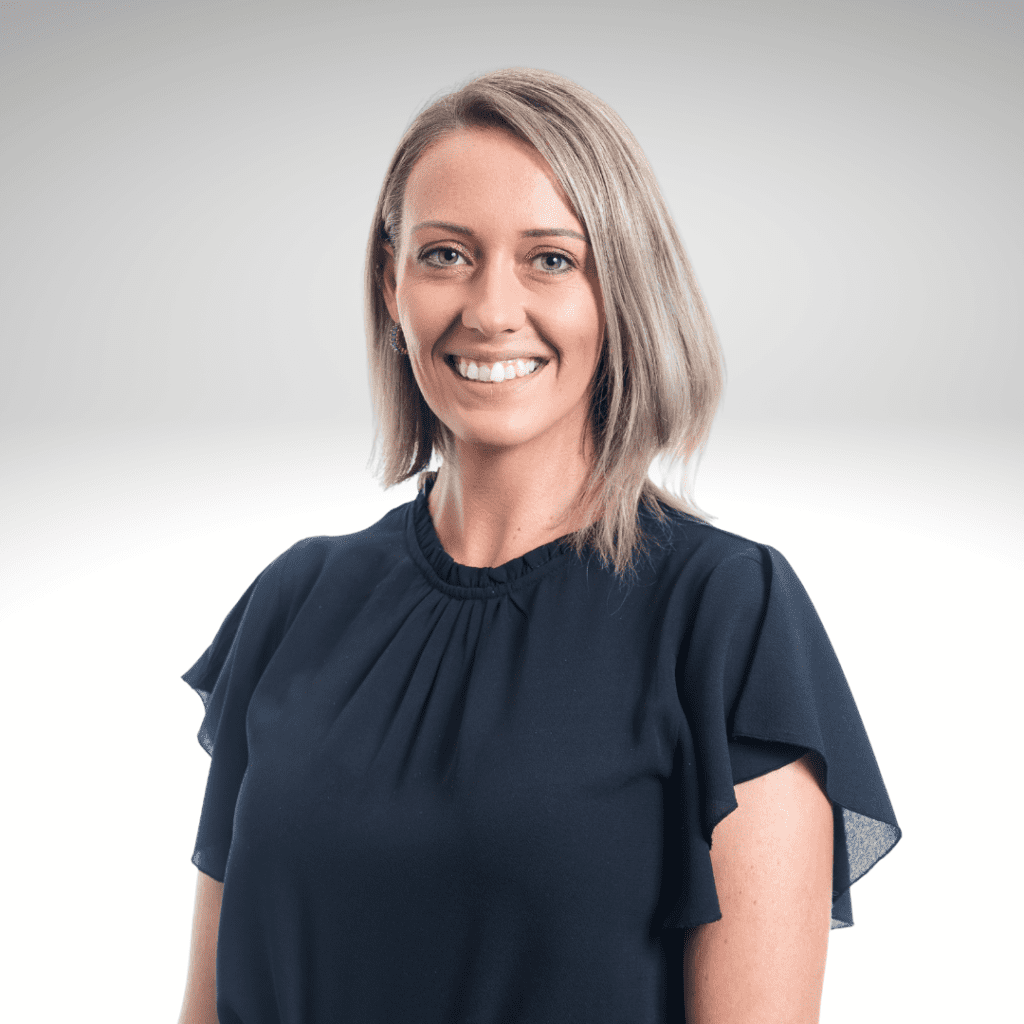 Kathy Roccella
Your Mareeba Accountant and Bookkeeper
Get in touch with our friendly tax and bookkeeping expert tailored just to you.
Book a free consultation
Bookkeeping Services
Accounts Payable/Receivable
Bank Reconciliations
BAS Prep and Lodgement
Debt & Cashflow Management
Payroll Management
Software Training
Tax and accounting Services
Advisory Services
Company Tax
Individual Tax Returns
Tax & Accounting
Tax Planning
Tax Strategy
Get to know Kathy!
A Mareeba local through and through, Kathy Roccella knows what makes local businesses tick and trust us, you won't find anyone more passionate about assisting and helping the community with all things tax, accounting and bookkeeping. With multiple certifications and qualifications in accounting and bookkeeping, as well as over a decade of working in finance and operational business roles, she is your go-to local tax accountant and expert bookkeeper.
Kathy is a family woman, who on the weekends you can find spending time with her beautiful family and enjoying everything Mareeba, Atherton and wider has to offer.
Book a free consultation with Kathy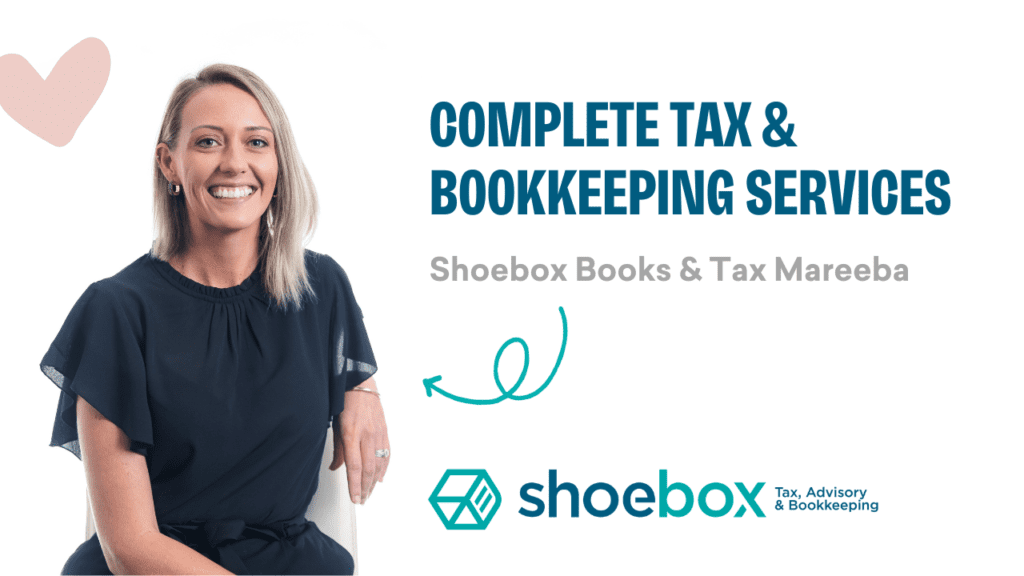 L
O

VE FROM OUR CLIENTS

Hear what our current clients have to say about working with Shoebox
Kathy has years of experience supporting business owners to keep on top of their bookwork and assisting with tax time. She is a wealth of knowledge & so easy to work with, always there when you need help. I have relied on Kathy's knowledge and expertise many times while running my small business over the last 6 years, and I cannot recommend her enough.
My first year in business was made so much easier with Kathy's help. She has handled everything from bookkeeping, tax and yearly business projections. I'm so happy to have found Kathy! Highly recommend.
Kathy puts her clients needs first. Always attentive, ensuring every detail is completed to a high standard. She has open communication making it easy and comfortable to discuss what is needed.
Owning a small business is tough and I have been so lucky to have Kathy on my team for many years. We truly couldn't have done it with out her. Kathy is a wealth of knowledge, supportive and her clients always come first.

Highly recommended Kathy!
As a Sole Trader myself I dread each tax time but Kathy is amazing at what she does. Kathy was able to answer questions I had and explained in simple terms. Kathy made it easy and she is very knowledgeable and professional. I would highly recommended Kathy.
Trading hours
Mon – Fri: 9am to 5pm
Sat – Sun: by appointment
After hours: by appointment
Connect with Kathy
Areas I service
Abergowrie
Alice River
Almaden
Arriga
Atherton
Aurukun
Ayton
Babinda
Bamaga
Bambaroo
Bellenden Ker
Bemerside
Biboohra
Bilyana
Birkalla
Blackrock
Braemeadows
Bulgun
Burketown
Cape York
Cardwell
Carmoo
Carpentaria
Carruchan
Coen
Cooktown
Coolbie
Cordelia
Cowley
Croydon
Dalrymple Creek
Damper Creek
Degarra
Dimbulah
Dingo Pocket
Dixie
Djarawong
Djiru
Doomadgee
East Barron
East Feluga
East Innisfail
Edward River
El Arish
Ellerbeck
Etheridge
Euramo
Feluga
Forrest Beach
Forsayth
Friday Pocket
Gairloch
Garradunga
Garrawalt
Georgetown
Gilbert River
Granadilla
Halifax
Hawkins Creek
Helens Hill
Herberton
Hull Heads
Ingham
Innisfail
Innisfail Estate
Irvinebank
Jaggan
Japoonvale
Jarra Creek
Johnstone
Karumba
Kennedy
Kooroomool
Kowanyama
Lakeland
Lannercost
Laura
Lockhart River
Long Pocket
Lower Tully
Lucinda
Lumholtz
Maadi
Macknade
Malanda
Mapoon
Mareeba
Mena Creek
Merryburn
Midgenoo
Millstream
Mission River
Moresby
Mount Carbine
Mount Fox
Mount Mackay
Mount Milligan
Mount Tyson
Mourilyan
Mundoo
Murrigal
Mutchilba
Normanton
North Johnstone
Northern Peninsula
Orient
Palm Island
Peacock Siding
Petford
Pormpuraaw
Rockingham
Rungoo
Silkwood
Silky Oak
South Innisfail
South Johnstone
South Mission Beach
Staaten
Tablelands
Tam Oshanter
Tarzali
Taylors Beach
Tolga
Toobanna
Topaz
Torres
Torres Strait Islands
Tully
Tully Heads
Tumoulin
Upper Stone
Victoria Plantation
Wallaman
Warrami
Weipa
Weipa Airport
Wharps
Wongabel
Wongaling Beach
Wooroonooran
Yarrabah
Yarunga
Yungaburra
​
Bookkeeping Services Mareeba
At Shoebox Books & Tax, we are your dedicated bookkeeping partners in Mareeba. Our services are designed to alleviate the burden of financial management, allowing you to dedicate more time and resources to growing your business.
We take on tasks that can often cause stress, such as preparing BAS, generating profit and loss reports, and managing hours of data entry. As professional bookkeepers, we excel in these areas, ensuring they're handled with precision and care.
Our services extend beyond basic bookkeeping, as we also manage invoice matching and payable allocation, as well as account reconciliation to ensure accuracy in your records. We understand how crucial it is for you to be informed about your business's financial growth, so we provide comprehensive quarterly profit & loss reports.
We believe that each client has unique needs, which is why we offer a complimentary consultation for all new clients to understand their business requirements better. Our fixed-cost packages are tailored to suit your needs, ensuring you receive the best value for your investment.
With Shoebox Books, you're not just getting a bookkeeper in Mareeba – you're gaining a partner committed to helping your business succeed.
Frequently Asked Bookkeeping Questions
Can Shoebox Books and Tax's Mareeba bookkeeping services help with Business Activity Statements (BAS) preparation and lodgment?
Yes, It is an important function of a bookkeeper to not only be able to do the bookkeeping but also to complete the process of preparing and lodging your business activity statements (BAS) on time. It is INCLUDED in all of our packages.
How can Shoebox Books and Tax's fixed-cost bookkeeping packages benefit my business in Mareeba?
As a business it's important to know what your expenses are each month and it is more economical to be on a monthly package that is inclusive, so you know exactly what you are paying each month. It helps you with your cash flow! Compared to an hourly rate where it will fluctuate and always becomes more expensive than a monthly package during the BAS periods and EOFY reconciliation checks.
What is included in Shoebox Books and Tax's most popular bookkeeping package for Mareeba businesses?
Our most popular business package for $260/mth + gst (OR $60/week), includes the following:
• Quarterly Consultations
• Quarterly lodge BAS
• Monthly data entry
• 2 bank accounts reconciled
• Payroll processing for 2 employees – Bookkeeper Prep & Client Pay
At Shoebox Books & Tax, we're not just tax accountants in Mareeba; we're your partners in navigating the complex world of tax and accounting. Our team of experienced professionals is dedicated to simplifying the process of tax return preparation and lodgement for both businesses and individuals, providing practical advice that makes sense for your unique circumstances.
Our commitment to your business goes beyond tax filing; we offer strategic business advisory services, helping you plan and execute finance strategies that drive growth. We also create an annual tax strategy that's not just effective, but practical and tailored to your business.
We believe in delivering more than just a service; we provide a comprehensive business review as part of our 'Tax Standard Package', focusing on your business structure and tax processes to identify opportunities for improvement. We understand that every business in Mareeba is unique, so we customise our services to meet your specific needs, ensuring a client experience that's as exceptional as it is personal.
With our range of tailored tax and accounting packages, we ensure you get the most value for your investment. From navigating complex tax situations to strategic business planning, we're here to support your Mareeba business every step of the way
Frequently Asked Tax Questions
In what ways can your tax accountants in Mareeba assist my small business in year-round tax planning to avoid end-of-year surprises?
Our tax accountants can provide ongoing guidance and support throughout the year to help your small business stay on top of tax planning and minimise surprises at the end of the year. Their expertise and proactive approach can help you optimise your tax position, save money and leave you to focus on growing your business.
What are the unique benefits that the 'Tax Standard Package' offers to businesses in Mareeba compared to other packages?
Our tax standard package has been designed to cover all the needs of small business. We focus not only on meeting your compliance obligations but also ensuring that tax planning isn't overlooked and you and your business are in the best possible position to minimise tax and help you meet your business goals.