Back
Questions to Ask Your Potential New Bookkeeper
Where do you start when hiring a bookkeeper? Who is reputable? What questions should you be asking? Should they have qualifications? If this is your first time looking into hiring a bookkeeper, these questions are undoubtedly running through your mind.
Why Should You Hire a Bookkeeper?
First off, we want to congratulate you on deciding to hire a professional bookkeeper to help you. It can be challenging to know whether and when you should take the next step in managing your finances by hiring a bookkeeper. However, we want to reassure you this is a step in the right direction in the scheme of managing your finances accurately.
With a bookkeeper's assistance, you can avoid errors, save time and money, regardless of whether you're a business owner or for your personal use.
Regarding timing, some clear signs can help nudge you in the right direction of signing a bookkeeper on board. For example, if your finances are taking away from your business or personal life, you're struggling to keep up to date with your books, or if doing your taxes is a hassle or getting complicated, then it's time to look into hiring a professional bookkeeper.
To help simplify the process and answer any burning questions you might have, we've put together the top questions to ask a bookkeeper during your search.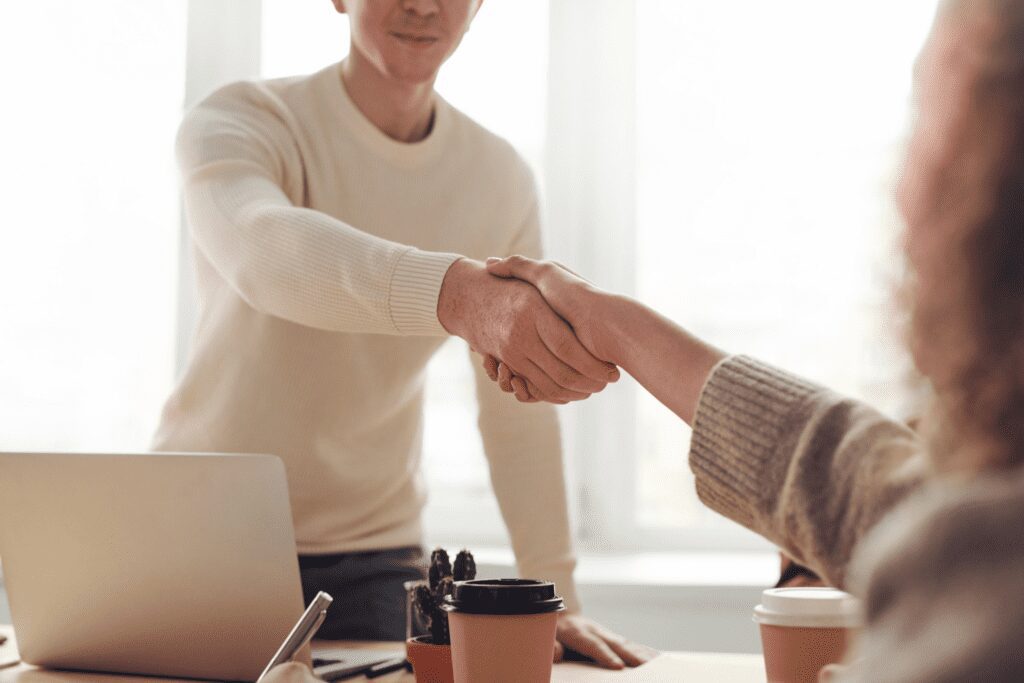 The Steps to Hiring a Professional Bookkeeper
Of course, there are general questions you can ask your bookkeeper in question, like what were your primary responsibilities and what accounting programs are you most familiar with? These are great questions to open your interview with, as they allow you to get to know your bookkeeper and their skillset. However, once you have your ice breakers out of the way, here are some more specific questions we suggest you ask.
1. What qualifications do you hold?
The first rule of hiring a bookkeeper is to make sure they are legally qualified to practise and fit for the job. These requirements vary from country to country, but bookkeepers that offer BAS management services must be registered under the Tax Practitioners Board in Australia.
A practising bookkeeper will also need to have completed a Certificate IV level in Financial Services, commonly seen as a Certificate IV Accounting and Bookkeeping or a Diploma in Accounting.
It's also recommended you look for a member of a professional bookkeeping association, like The Institute of Certified Bookkeepers (ICB).
2. What experience do you have?
Alongside qualifications is the importance of the history of experience. Depending on your business side and requirements, your interview might not have the experience history necessary to handle your business financial records. If this is the case, looking for an established bookkeeper with years of practice in medium to large-sized firms is recommended.
You can also ask for references or talk to a client they have serviced. While they may not always be reliable, it is worth going the extra mile and doing a little research on your potential new team member. The upside of hiring someone established is that they may already have some independent reviews online.
3. What is your level of expertise?
If you're not an experienced bookkeeper, it can be difficult to conclude the level of expertise your bookkeeper has. As you're paying for financial services that underpin your business, you'll be wanting to make sure the professional you're hiring is proficient. After all, some bookkeepers might have strong suits in particular areas.
The ideal bookkeeper will be able to communicate and calculate your business's finances promptly accurately, so don't shy away from this question. Everyone knows mistakes happen, but ideally, you won't be paying for your accountant's mishaps with these questions put in place.
During this question, you can also ask who the bookkeeper has previously worked with. For example, some bookkeepers have a sharp eye for detail, whilst others may want someone who is strategic or able to handle multiple responsibilities at once.
4. Are you familiar with my industry?
Like all service providers, bookkeepers also have different areas of expertise and, consequently, different strengths and weaknesses. To ensure you're paired with a compatible bookkeeper, you'll want to clarify this during the hiring process since it's invaluable to know if they're compatible with your business.
In the worse case, the bookkeeper will be unfamiliar with your industry or the scale of your businesses, so expect a learning curve to occur while they familiarise themselves. If you're sold on a bookkeeper, but they haven't worked in your industry before, we suggest you ask how they've handled bookkeeping issues they have encountered before and how they resolved them.
5. How do you protect your clients?
Hiring a bookkeeper requires you to hand over your financial information, so you need to know your bookkeeper is reputable and that you can trust them. Ask about their internal controls to gauge whether your potential bookkeeper is responsible and respected in their practices.
6. How do you price your services?
Does your bookkeeper charge a monthly fee, or is it an hourly rate? The current trend amongst some bookkeepers is to charge a fixed rate. If this is the case with the bookkeeper you're interviewing, remember to ask about the services included in that fixed rate.
It's also worth remembering the average cost of a bookkeeper and what services you'll be hiring them for. For example, will this be data entry or accounting services? Perhaps it could be both! So it's necessary to think thoroughly about what services you want and what services your bookkeeper is suggesting to determine what is best suited to your small business.
A good rule of thumb is that data entry bookkeeping usually costs less than accounting tasks. Whether your bookkeeper has to travel to you or is working remotely will also impact their cost.
Trust Shoebox Books with Your Bookkeeping
No matter if your bookkeeper is from a firm or independent, asking them these questions will serve you immensely in finding a suitable bookkeeper to add value to your team.
At Shoebox Books, we are an Australian accounting and bookkeeping company that specialises in bookkeeping services at fixed prices. We're here to make your finances make sense. To learn more about how we can simplify your taxes and bookkeeping, contact us today and visit our blog!
We pride ourselves on our honesty, integrity and trust. With Shoebox Books, you can know you'll be receiving accurate accounting from a reputable and transparent team. So what are you waiting for? Take charge of your finances today and reach out to the friendly team at Shoebox Books.