Back
Shoebox Wins Women's Small Business Award
The inaugural 2022 Australian Women's Small Business Champions were announced before a sold-out audience on the 12th November at the Star Event Centre, Darling Harbour. Over 1000 entrepreneurs, female business owners, family, and friends gathered to celebrate the incredible achievements made by inspiring women from each state and territory across Australia.
Shoebox Books and Tax were a finalist in the 'Financial Services' category, with 22 other fantastic women-led businesses. After numerous stages of judging and reviewing of our nomination, WE WON!
Sandie and Yvette (Shoebox Co-founders) and Harry (National Marketing Manager) attended the awards gala in Sydney on behalf of the company. It was a spectacular evening, congratulations to all the other winners and finalist.
This victory illustrates the outstanding quality our business consistently makes effort to uphold, and is a celebration of the journey we have taken to reach this point in our business success.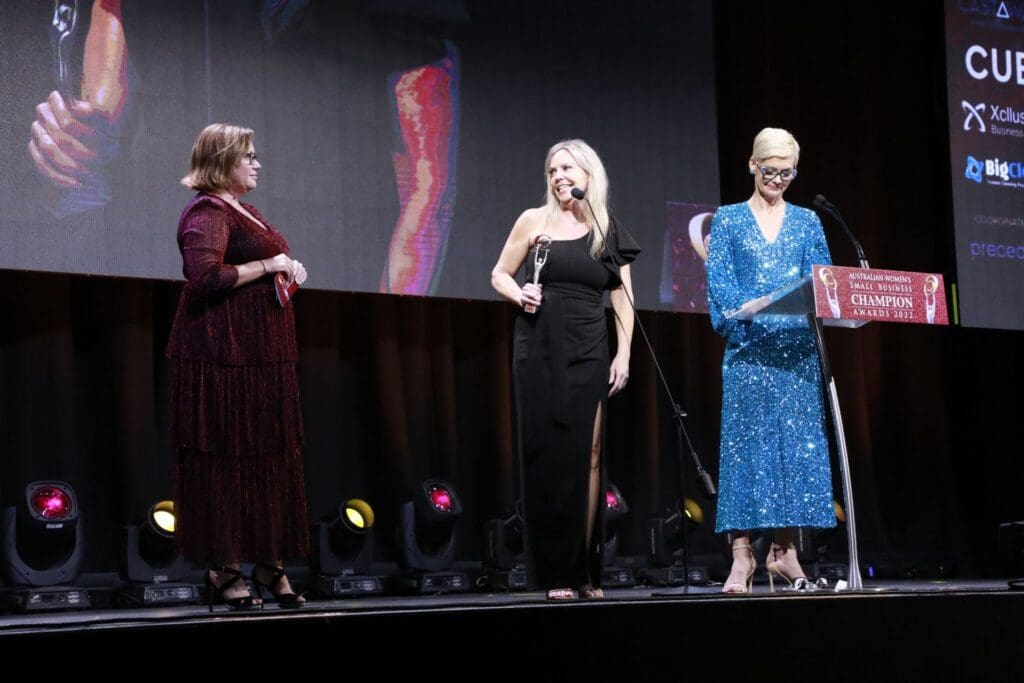 The Business Awards stand as a way of thanking and recognising the businesses and people who contribute to the prosperity and vitality of communities across Australia.
The team at Shoebox are beyond proud and thrilled to be recognised for this award. Thank you to our head office, franchise owners and external partners & stakeholders, this huge achievement is a team effort.