Back
Top 10 Best Investment Apps for Australians
If you ever wanted to dip your toes into investing, then you've come to the right place. According to the ASX, in 2020, just the retail trading sector grew from approximately 650,000 online share traders to around 1.25 million. However, despite the growth in investing, it still remains important to consider the pros and cons of trading on an online stock exchange. The Nest shows you what to watch out for when trading money online and to be wary of any catches regardless of your level of expertise. So you'll also be happy to know that there are more pros than there are of cons when trading online in Australia. According to FIFO Investor, there are three cons and three pros that you as a trader need to know before you plan on taking on the stock market. Not everything will be glorious in green and gold, so you'll also need to remember that you will be trading against hundreds of thousands of other Aussies just like you.

The table below is the pros and cons of the stock exchange.
| | |
| --- | --- |
| Pros | Cons |
| Potential to generate a profit: No matter how much you invest or where you invest, there is always a possibility to make big coin. | The market is very inconsistent: Prices of stock fluctuate, so you'll need to be more diligent and prepared for what can happen. Believe it or not, whatever's happening in the outside world is likely to affect the stock market, too. |
| Immediate cash flow: Yes, once you've earned your profit, you can withdraw it into your chosen financial institution. Unlike property, you can access your money almost instantly. | Investing comes with fees: Sadly, if you want to withdraw your returns, you'll need to pay fees associated with the platform you're using. Some fees are quite low and others not so much. It all depends on how much you have gained. |
| Additions to your portfolio: Whether your buying selling or trading, like a pie, your investments will be divided into pieces or slices which demonstrates your movements. It also demonstrates the performance of your shares. | Liability also needs contingency: Where there are winners, there are also losers. When trading online, bear in mind that there are dividends so your investments are guaranteed to generate returns. |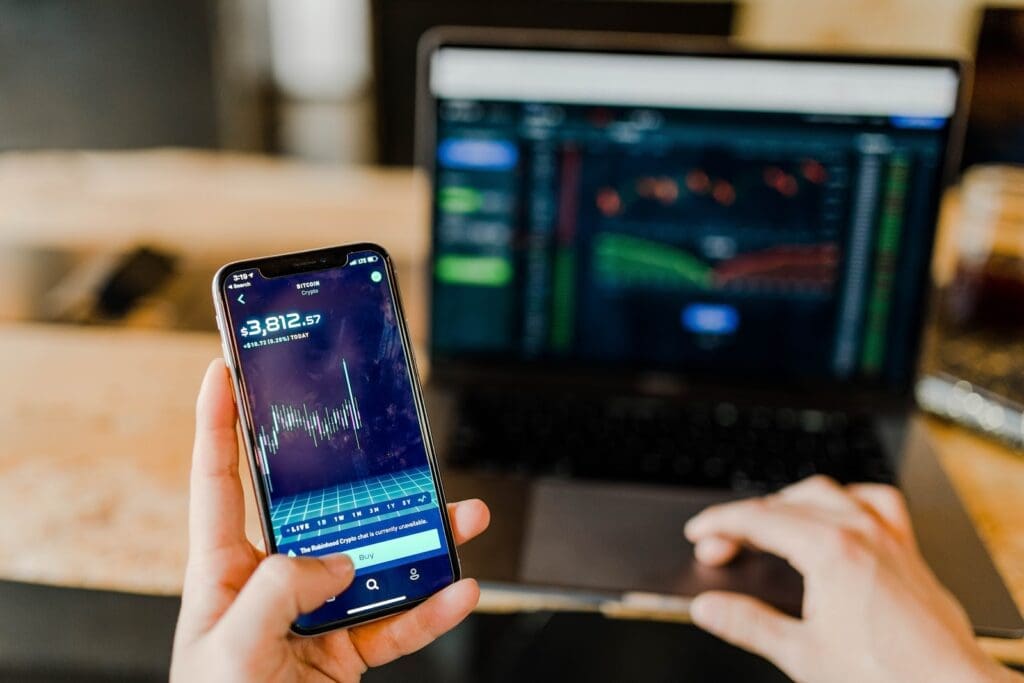 Since 2016, there has been a rise in micro-investing where users download trade apps to invest very little with a likely higher return. Now that you are aware of the possibilities, you're probably now looking for a lucrative way to invest. So have a scroll for the top ten best investment platforms in Australia.
RAIZ
Available on both Apple and Google Play. Launched here in Aus in 2016, this App was created for people who don't have big money to spend and only invest as little as $5 but have a chance to generate some serious coin. Unlike most of the trade apps, Raiz rounds up your purchases made and puts the difference (cents) into the chosen investment account. It is the most popular among young Australians who live on a tight budget. The best bit? The account keeping fee is only $1.
PLUS 500
Available on both Apple and Google Play. Launched in 2008, Plus 500 is Australian-based and is the world's best PC CDF online trading platform. Its value is now worth over $1billion USD and is an affiliation with the London Stock Exchange Market. Plus 500 has a platform for all levels of trading. From beginner to expert, the app offers a wider range of shares to trade without commission. However, if you want to trade through this platform it usually starts at $100 with debit/credit card or $500 for bank transfer and serves one live individual account with no corporate account available. If you somehow strike it lucky, you can withdraw your returns free of charge and there a no account keeping fees. It seems that micro-trades are on the rise.
COMMSEC APP
Available on both Apple and Google Play. An adaptation from the Commonwealth Bank, this investment app allows you to invest more than just shares, it allows you to create watch lists and place orders so you don't miss all the action. The best bit? It's Australian. The app was introduced in July this year, so if you want to join, there's no account keeping fee, but if your returns are over the value of $1k, you'll pay CommSec just $2, according to itnews.com.au. There's no need to worry about privacy, CommBank ensures users that they use the same security frameworks and infrastructures as the banking app. If you want a trading app that supports your budget, why not sign up with CommSec to make the most of your trading experience.
NAB TRADE IRESS MOBILE APP
Available on both Apple and Google Play. NAB has an investment traders app that allows you to access live prices, shares and market depth and charts. NAB gives you the option of tracking your movements whilst showing the overall position in both national and international markets. It has an easy-search menu where you can analyse capital listings, IPO's and Funds. With access at least 1500 ASX companies and 700 listed US stocks, where you can receive top trading tips and strategies, learn how to make the most out of NAB app from credible independent experts. If you're looking for a trading app on the go, NAB trade IRESS does just that.
WESTPAC ONLINE INVESTING APP
Available on both Apple and Google Play. Another investment app funded by an Australian bank that is optimised for smartphones and allows you to trade specific shares, funds and commodities. It also comes with risk-free tools trading alerts to help you stay focused on your investments and works globally with over 30 international exchanges, such as; the New York Stock Exchange, NASDAQ, London Stock Exchange, Hong Kong Stock Exchange and the Tokyo Exchange. Depending on which is greater, the brokerage fee is either $19.95 or 0.11% of the total value of the stock. Just like it's competitors, they offer no account keeping or maintenance fees. Also, Westpac Online Investment App was awarded the 2019 Mozo Experts Choice Award. Now that's got to count for something.
CMC MARKETS STOCKBROKING APP
Available on both Apple and Google Play. This app allows you to customise your own watch list. Buy and sell trades included link orders. However, this app is suitable for experienced traders. Whilst it boasts no account keeping fees, it does, however, charge a minimum $10 brokerage fee and offers a huge selection of stock to trade with. Whilst using the app, you're guaranteed to access real-time news, live feeds and create a very your own order customised to your budget. CMC Markets was founded in 1989 and is listed on the London Stock Exchange and is highly considered as a recommended UK Forex Broker. Though if you aim too high and trade with spread bets, you need to be aware of the risks involved as there is a high chance you can lose your returns. But if you're looking for a trusted solution to financially boost your small business, then try CMC Markets.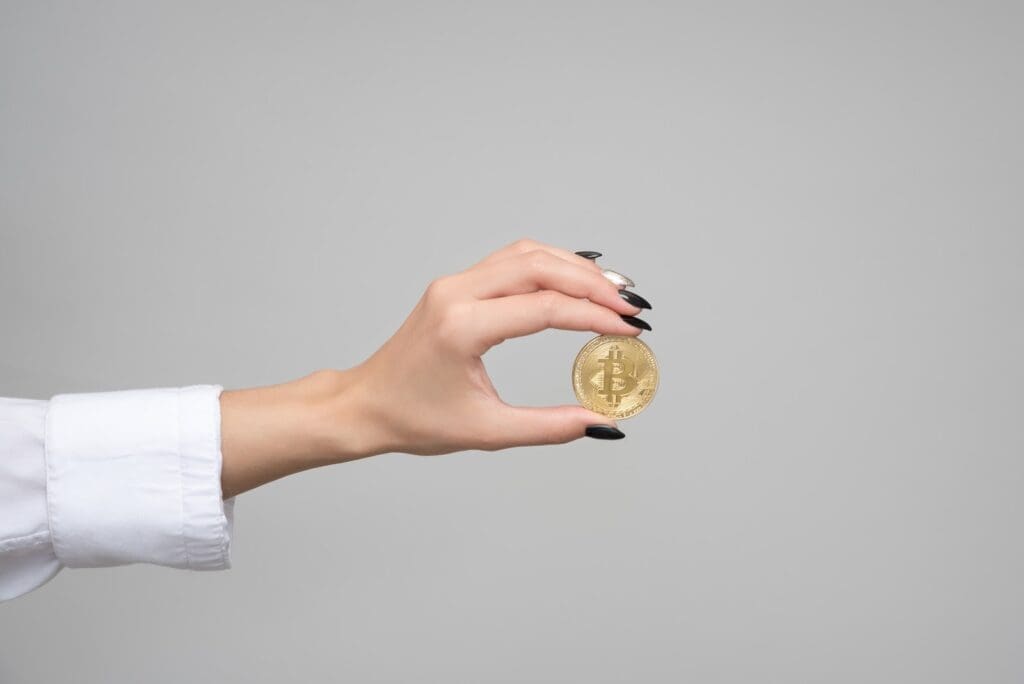 BELL DIRECT APP
Available on Apple only. Bell Directs aim is to allow users to trade, buy and sell whilst accessing real-time data and market depth to keep you on top of your investment game. According to Binary Options Australia, Bell Direct's app offers a well thought out strategy to allow users to maximise their trading experience. Their commission fee is $15 for trades of up to $10k whereas $25k worth of trades the commission is $25 or at least 0.08% of the value of stock available or whatever is higher. These are low fees considering that there is potential to generate a five-figure balance. However, if you have less than 10 trades per month, you'll be expected to pay $13 and if it's more than 30 trades under your belt per month, you'll pay just $10. The mobile app also allows you to keep track of all data-related information on your stock. Users can also benefit from access to tax reporting, trading ideas, trade charting and financial research. However, it doesn't hurt to do a bit of research before you click the 'buy' button. You as the investor need to make sure that the information presented to you is up to date and accurate before you select potential sellers. It's an easy app to use with user-friendly features. However, sadly, it's only available for iOS users.
IG: CFD TRADING APP
Available on both Apple and Google Play. Free to download, IG: CFD Trading is compatible with all devices. From smartphones to tablets, IG Trading's got you covered for when you're ready to challenge the stock market. The UK established its existence in 1974 and since then has become one of the biggest CFD providers across the globe. Sadly, this platform has high fees, though it is considered safe as it is listed on the London Stock Exchange which means your data is protected. It also has very limited tools and information to help you stay afloat, however, if you already understand the basics of online trading then this app should be easy for you. It features an easy layout and navigation, with simple withdrawal and deposit tools and if you need help, there is reliable customer service function available, too. Trading fees differ depending on what you buy, according to brokerchooser.com, it costs from $12 – $34 per share, whereas CDF Share fees are 0.10% commission and the minimum trading fee is $8 AUD. They are pricey but are hugely competitive.
SELF WEALTH
Available on both Apple and Google Play. The clever flat fee brokerage app just recently won the Money Magazine's 'Cheapest Online Broker' award two years running (2018 & 2019). The app offers users to buy shares at a flat rate of $9.50 and has an easy set layout and navigation. SelfWealth is an app solely based on flat-rate fees so there are no hidden costs every time you trade. The downside is that there is no access to the international market and you must trade with the recommended banks like; ANZ, Westpac, etc. So, if trading along with 60,000 other Australians is your thing, then SelfWealth is for you.
STAKE
Available on both Apple and Google Play Unlike the other apps, Stake allows users to buy, trade and sell US stocks in the palm of your hand and comes with advanced filtering options to keep track of the stocks you want/don't want. A little warning, if you make a profit of less than 2.5k, you'll be expected to pay a low transfer fee of $5 AUD in addition to the exchange fee which is basically nothing. However, you'll need a minimum of $10 and a maximum of $500k to invest and if you wanted to invest in one company, you can spend as little as &10 to as much as $500. The eCommerce site for finance, unlike other platforms, charges a currency conversion fee of 0.7% to USD on all stock. There are registration fees, however, there is a brokerage fee of $5.99 AUD per share when buying and selling on Stake. Again, Stake is another flat rate trading app that allows users to buy, sell and trade stock without the hidden fees.
The top four low fee or fee-less trading apps include:
THE BOTTOM LINE…
Investing can be confusing, but if you're willing to learn, then what better place than to learn from the best. Whether you're looking to make a quick sale, big coin or looking to fund your retirement, it's always a good idea to research the best quality apps on the market. But if all of this stock exchange sounds a bit like jargon, then book an appointment with the bookkeeping and tax professionals and we can see if your business can afford to invest!