Back
How to Choose Between Franchising or a Solo Business
Have you always dreamed of being a business owner but were torn between franchising or starting your own business? Being stuck between the two can delay your decision. Unfortunately, if you've turned to Google for answers, you're also bombarded by an overwhelming amount of search results praising both.
So which path do you take? Do you take the safer route of franchising but work within the franchise lines, or do you break off on your own and create a business venture unique to you? The Shoebox Books team works with various small businesses, so we understand the difficulty of this decision, which is why we're narrowing down the pros and cons of each, so you can make the best-informed decision to set you up on the path of success.
The Pros and Cons of Starting a Franchise
Viewed as an alternative to business success, a franchise can be the perfect business decision for some, especially if the pairing between franchisor and franchisee is a good fit. While recognised for its benefits, is franchising the more efficient path to running a solo business? You're about to find out.
Pros of Franchising
1. Support from franchisor
Possibly the most significant advantage of being a franchisee is receiving support from an established franchisor. With a franchisor on your side, not only do you gain their support, but you have access to ideas, business advice and networks.
The franchisor will provide you with everything you require, from training to coaching and support. In addition, they will deploy experts to show you and your staff the ropes around your brand's mission, product offering and service style. With the franchisor guiding you, you can expect your business to be up and running quicker with fewer faults, making your franchise less likely to fail.
2. Established reputation
When you take on a franchise, you not only acquire their business name and products, you take on their reputation and track record. Your brand is already known and likely has a following with a franchise, so new franchise owners automatically gain access to existing customers. Access to pre-existing and new customers who are aware of you also means a faster return on investment!
Cons of Franchising
1. Contractual limitations
The support and guidance of a franchise are met with contractual limitations. These could range from geographical location to displays, pricing, delivery methods and range of services.
If you're more creative or are full of business ideas and want to implement them, this may not be the business model for you, as franchising is all about trusting the system and taking advantage of a tried and tested business model.
2. Ongoing fees
Being part of a franchise also means ongoing fees that you must pay the franchisor. Yes, you get access to pre-existing clients and a fast ROI, but you have to pay for this. When you sign up for a franchise, you can expect high entrance fees and a recurring fee that covers the use of the franchise's name, branding, marketing, technical support and business development methods.
It's also important to note that if the franchisor experiences a change in circumstances and decides to sell or exit the business, it's likely your part of the business will also be terminated, that's likely to leave you with financial implications. If that doesn't happen, you're still at risk of having your franchise agreement closed instead of renewed at the end of your contract. If you're not a fan of uncertainty, this is something to be cautious of.
The Pros and Cons of Starting a Solo Business
Perfect for those creatively inclined and individuals who value calling the shots, solo business offers the perfect opportunity for budding entrepreneurs. Although it requires more work than a franchise, could the payoff of being a sole proprietorship be the right fit for you?
Pros of a Solo Business
1. Freedom
Perfect for those creatively inclined, you can create and design as a business owner until your heart's content. From your brand name, logo, product or service offering, you call the shots. This also means you're able to work to your own schedule and location. If you want to work from home and for yourself, owning your own business can accommodate just that!
2. Keeping It Simple
Sole proprietorships are the easiest business model to establish in many ways, and they're straightforward. With knowledge and preparation (and even the right investors), you don't have to worry about high start-up fees. This particularly rings true if your business is based at home, allowing you to forgo rent expenses. You're also met with the benefits of claiming businesses expenses and losses on your tax.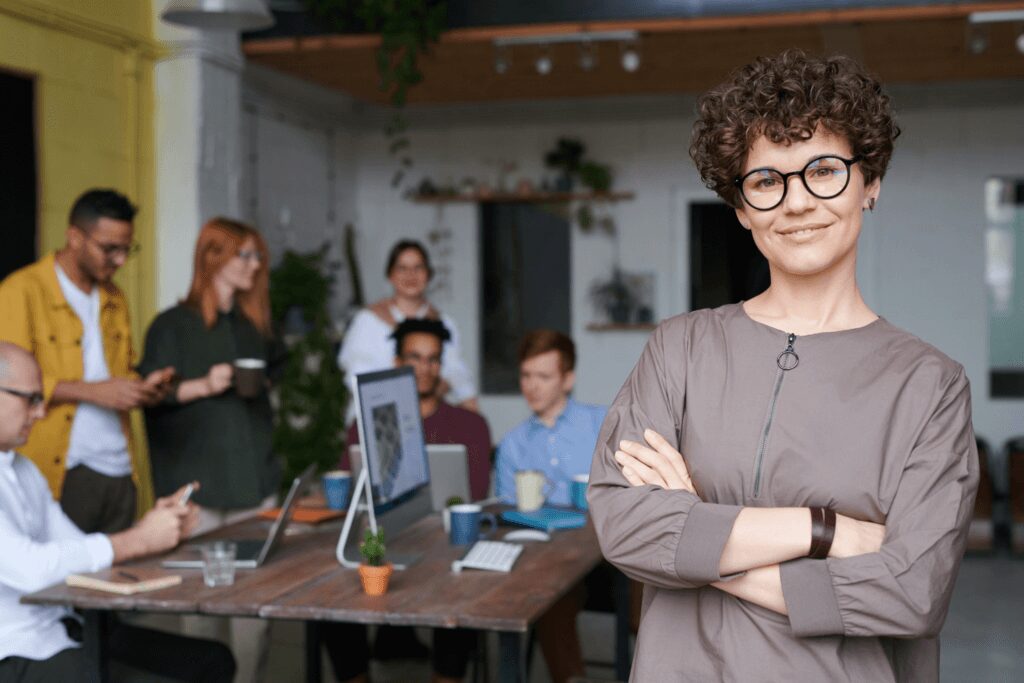 Cons of a Solo Business
1. Competition
As a new business, you are a small fish in a big ocean. Depending on your product offering and industry, your market could be highly saturated, making it all the more difficult to break away and stand out from the crowd. Differentiating your business is vital, so watching what other businesses do well, even if they aren't in your industry, and doing better or pinpointing a gap in the market will give you an advantage. Don't be deterred if you think about it; every successful business starts from somewhere, so while it seems like an uphill battle, your business can flourish with time, patience, and the right business decisions.
2. Lack of experience
Unless this isn't your first business, you'll be missing the blueprints to how to run a business successfully. Now that's not to say that even experienced business owners know what they're doing 100% of the time; it's just that new fledgling business owners are more likely to make mistakes. For example, 20% of Australian businesses close within the first year, but when researched why it was down to reasons such as running out of finances (29%), being outcompeted (19%) and poor marketing (14%), and the most significant reason, not having a market need for the services or products (42%). While all that seemed rather grim, the positive side is these detriments can be avoided with the proper research, advice and team to back you.
The Verdict: Which Business Model is Right for Me?
We've given you a lot to digest throughout this blog, but you're likely still wondering "which is the best business model". Although you may not want to hear this, that is a question with no correct answer. At the end of the day, it burns down to your preferences, experience, future goals and what you're willing to lend to this new venture. There is the right fit for everyone, whether it be a franchise or sole proprietorship. All you need to do to figure that out is to determine what you need and want as a business operator to conclude which model best suits you.
How Shoebox Books Can Help
If you have weighed up the pros and cons of owning a business compared to being part of a franchise and have chosen to go with the latter, Shoebox Books has the perfect opportunity for you.
Whether you want to purchase a tax franchise or bookkeeping franchise, the team at Shoebox Books is here to help. Get in contact with our friendly team to see how you can become part of the Shoebox Books franchise.