Back
10 Tips to Save While Spending Over Any Holiday Period
A favourite holiday for many, who doesn't love a Christmas dinner and gathering with friends or family? In the midst of the holiday cheer, many of us can become overwhelmed with the sudden increase in outgoings. All those gifts quickly add up from presents for loved ones, secret Santas, and client gifts. We realise Christmas stocking fillers don't always make the cut, so how can you manage your finances and still gift-give during the holidays?
Holiday Money Saving Tips
Here at Shoebox Books, we are a team of qualified and experienced accountants and bookkeepers, so we're experts in the game of everything finance related. To help you manage your finances in time for Christmas, we've put together our top 10 money-saving tips, so you can gift-give this holiday season without breaking the bank.
1. Set spending limits
Food, presents, Christmas events, and are we right to assume a new outfit? All these outgoings heighten over the Christmas period. After all, everyone is happy and celebrating and generally more loose on parting ways with their money! But before you know it, you're spending over what you initially had in mind. Without a budget put in place, spending can quickly get out of hand, so setting a figure for each gift is one way to set limits on your purchases while still being able to partake in presents.
To safeguard your finances this silly season, you should write down all your expected expenses, allocating an estimated amount for each present, event or outgoing. Once you've finished your list, you can prioritise your spending by giving a realistic budget and cutting out the non-essentials.
2. Stick to your budget
You've put a budget in place, but now you have the task of sticking to it! You may think that an extra $5 or $10 over your budget won't do much harm, but done frequently enough, those allowances allowed to slide can add up. Before you know it, you're over your budget, which defeats the purpose of your budget. While we know it's easy to overlook, try your best not to go outside your budget. If you can, shopping slightly under will also allow you to reallocate that change either back into your bank or go towards other Christmas outgoings.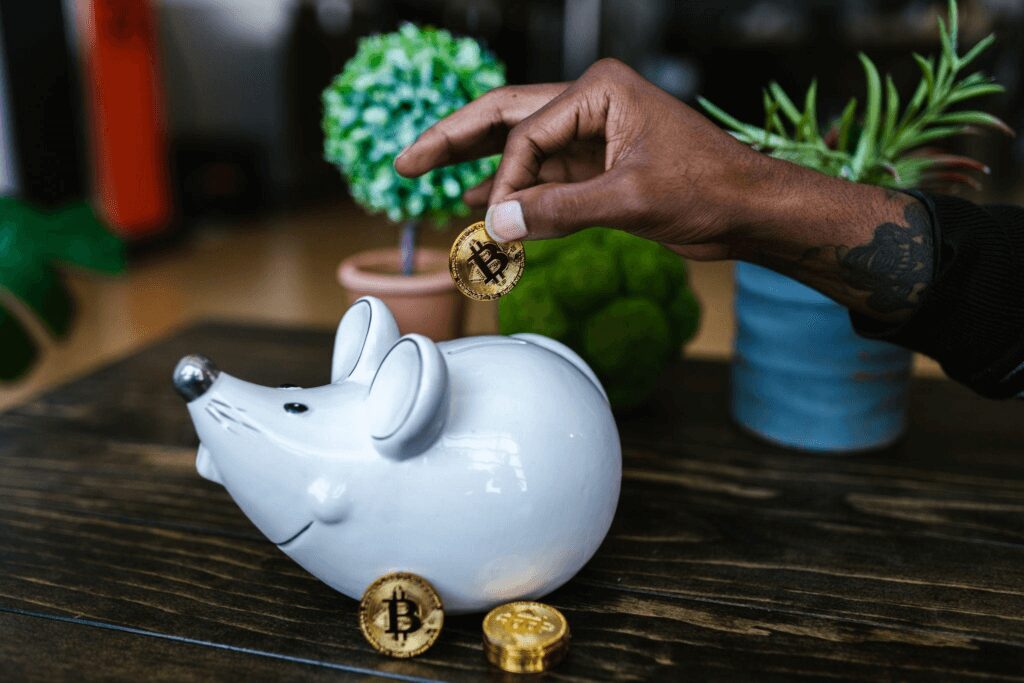 3. Ban credit cards
Unrestrained credit card usage is one of the easiest ways to overspend during the holidays, which is why we're suggesting you ban them. If you don't have the money on hand, it restricts you to use what you have available and prevents you from spending money you don't have and will have to repay. Whilst we're on the topic of credit cards, we're also banning AfterPay! We know this advice is strict, especially if you're used to using both payment methods before the holidays. Still, it's one of the best safeguards to managing money that even extends the holiday season.
4. Shop ahead of time
Bustling crowds and the stress of leaving shopping to the last minute isn't the ideal way anyone dreams of spending the holidays, but for those who run busy lives, going present shopping a little late is so easily done. Panic buying is one of the easiest ways to overspend, as you haven't left yourself time to look around for the best deal.
You can avoid this by writing a list sooner rather than later and looking for pre-holiday deals. The end of November is the time for Black Friday and Cyber Monday deals, so while it's passed this year, don't miss out on taking advantage of knocking out your Christmas shopping during the sales.
5. Cut out the non-essentials
If you're a coffee connoisseur and enjoy a latte regularly, you might not like to hear this, but cutting out on your non-essentials (or at least back) over the Christmas period is one of the easiest ways to save money. If coffee isn't your guilty pleasure, maybe eating out too often is. Packing a lunch or making your coffee at home each morning can help you save a substantial amount of money. If you're blissfully unaware of how much you save on these outgoings, download a money tracking app to see for yourself. Once you see the results, we're sure cutting back on your non-essential will speak for itself.
Even if you already practice these, we still recommend you use a tracking app throughout December to ensure your budget stays in line. Tracking your day-to-day expenses is also a great financial habit to adopt. Future you will thank you for when you find yourself with larger savings to fuel your next overseas holiday on the anticipation travel will open back up next year.
6. Chip in on a group gift
Group gifts are a fantastic way to still spoil your family, friends or coworkers over the holiday period without breaking the bank; after all, they say sharing is caring! Chipping in on one bigger, meaningful gift between a group may actually pay off if you know what the person you're buying for, but they've been holding off themselves due to expenses.
One more expensive gift makes gifting more accessible to everyone, so next time you're with the family, suggest a group gift or even Secret Santa so you can cut back on the number of gifts you're buying.
7. Use your coupons and discount codes
Discount codes and coupons are a wonderful thing, aren't they? If you already frequently use this trick, you'll know how frustrating it feels to pay for something full price. Before shopping online, always perform a quick search for any deals that could be running and do a quick comparison shop. Looking around means you might find a better deal somewhere else, so always take the extra time instead of the most convenient option if you aim to save some coins. If you're heading in-store, make sure to check your receipts and letterbox for any promotions. Remember those gift cards you've had lying around that you don't see yourself using? Now is also the time to use them to save some money!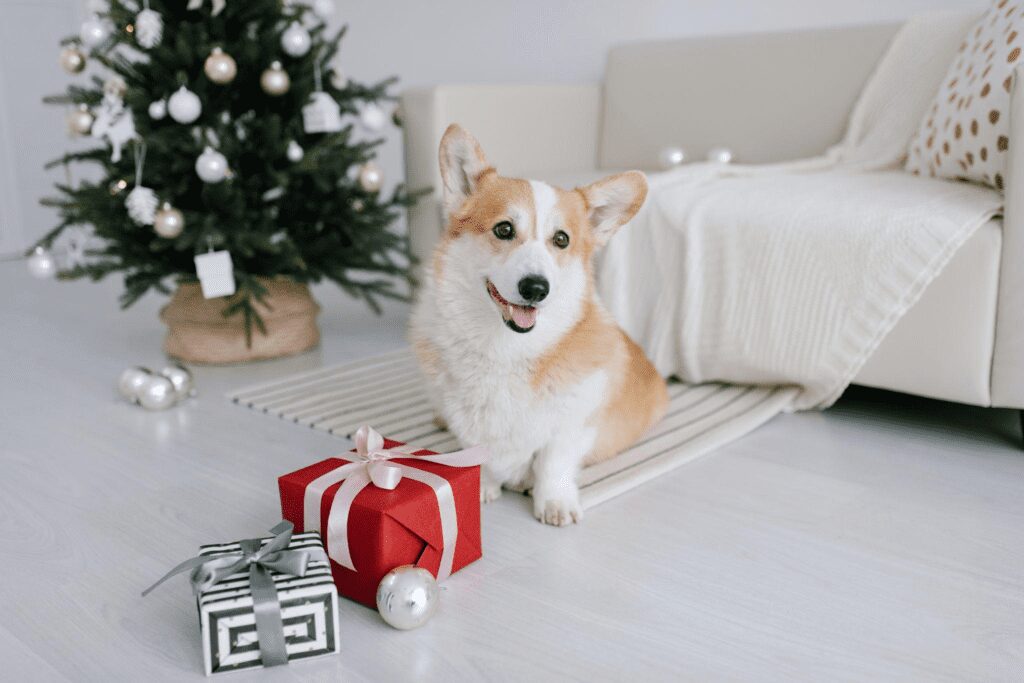 8. Regift your gifts
We know this money-saving hack isn't one to scream from the rooftops about; after all, it's somewhat of a taboo during the holidays and any gifting occasion, but regifting is nothing to shy away from. If you know that a family member would love that pair of headphones you don't need, why not gift it to them? Just keep a mental checklist of who bought you what so you don't awkwardly end up regifting the same gift back!
9. Decline gift exchanges
Maybe you have a big family or social circle, or you work multiple jobs, you're bound to be asked to participate in gift exchanges. While one or two gift exchanges can be accommodated, if you want to spend and can't fit these into your budget without cutting your other gift allowances too short, it's time to decline those offers. Christmas is expensive enough without all the additional gift exchanges, so don't be afraid to succumb to social pressure if you can't financially afford it.
10. Get crafty
If you are an avid painter, jewelry maker or even have a knack for baking, why not create something and gift it? Not only is it meaningful, but it's also personable and memorable. The materials or ingredients you may also have on hand depends on what you make. And if you need inspiration, the internet is full of frugal DIY articles to get your creativity going!
It's a Wrap
We want to stress that if you can't financially participate in Christmas this year without worrying about your finances even after all these tips, it's ok to skip this round.
2021 has been a challenging year for many, with the effects of the Pandemic still lingering. Whether you experienced losing your job during the COVID-19 outbreak or the events of the past two years saw you joining the great resignation, chances are money could be tight this Christmas.
We always advocate responsible spending of money, so if you find yourself short of disposable income this holiday season, the best advice to follow is to sit this Christmas out. Of course, you may worry what others think, but know if you communicate why you can't partake in presents this year, your family and friends should be understanding, and some may even feel relieved if they're in the same boat.
With the new year around the corner, there's no better time to get in touch with Shoebox Books regarding your finances. If you'd like help managing your expenses or taxes, we are bookkeeping professionals. Contact our friendly and professional team to learn more about how our services can help you turn a new leaf in your finance journey today.