Back
How to Start Up Your Business in 5 Steps
Have you wanted to start your own business for a while but don't know where to start? Have you asked yourself what I should sell? Who do I target? Where should I sell? If so, all of these are common questions entrepreneurs have asked themselves. With all of these considerations, it's easy to see how overwhelming starting a business can be. The most common reasons which deter people from pursuing their business ideas are feelings of being overwhelmed, fear of failure, inexperience and financial limitations, to name a few. If you feel this way, we can reassure you most business owners likely have these doubts.
Luckily starting a business has been done before. So, there's plenty of wisdom you can benefit from the success of others (as well as learning from their mistakes). To assist you on your way to setting up your business, the team at Shoebox Books have put together a five-step business plan to set you off on the right foot.
Step 1: Create a Business Idea (by Pinpointing a Market Gap)
The first step to starting up a business is to create an idea. Now you don't have to reinvent the wheel! Many entrepreneurs think that they need to be innovative and create something new and unseen before. This is a myth, and hundreds of companies have been built without this. Your business idea simply needs to add value to your customers. Whether it's a product, service or additional support that's missing, you can find unsatisfied needs or partially resolved needs to create a business opportunity.
Step 2: Conduct Market Research
Before you set your business idea in stone, it's best to tap into the market insights to safe proof to ensure you're making a sound business decision. In doing so, you can see if your business idea is in demand today and whether it might be still in the future. This requires some market research to gain some invaluable insights about your business idea and the market landscape. With this knowledge, you can know how to mould your business. Some things to research and ask yourself include:
What is your market size, and what trends are currently in place in your industry?
Who are your market competitors, and what are they doing? Essentially looking for what your potential opportunity size is.
What are your competitors' strengths and weaknesses?
How do your products or services differ from your competitors? Determine your point of difference. Why would your customers choose your products over competitors?
How is your target audience responding to competitors' products? Listen to what your potential customers are saying about other brands!
There are various ways you can research these questions, including:
Perform Google and other search engine research.
Talk to friends and family (or survey your audience). This is one of the most valuable tools in getting to know your audience. You can do this throughout your business journey to make sure you're staying on track. Social media is a great tool to have open conversations about your business.
Seek business advice from people that are in your industry.
Read relevant news sites, industry sources, books and case studies if these are available.
Step 3: Write a Business Plan
At the start of every business journey, you should include a business plan. Writing a well-planned business plan can help you save time and money in the long run. So what is a business plan? In essence, a business plan is a roadmap to your journey. It's a document that helps you stay on track, outlining what you need to achieve to reach your goals.
Within your plan, you can include:
Tactics, activities and deadlines.
Your business's vision and goals.
Your identified market research.
Any socially responsible actions of the organisation.
A financial plan and budget.
The objectives and scalability of your business.
While there's no strict outline of what must be included in a business plan, these recommendations will be helpful for your business to stay on track. Not only for your business and its employees but also for potential investors. If you don't plan on being entirely self-funded, your business plan can double as the blueprint for pitching to investors and partners.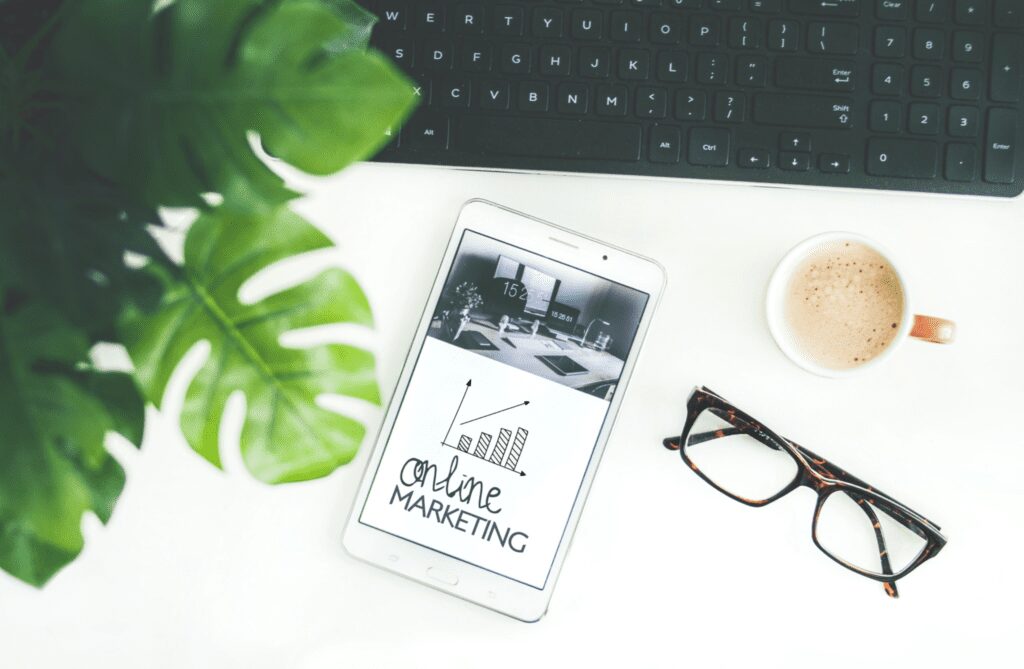 Step 4: Consider Your Finances
It costs to start and maintain a business, so understanding how you're going to cover these costs to set up and manage your business is integral. After all, your financial choices can affect how you structure your business and its success, so prioritising learning financial management is invaluable.
The first step to considering your finances is determining how much funding you'll need. Can you afford to start the business yourself? Or will you need the help of some financial backing? If so, businesses have a couple of funding options, including funding from friends and family, investors, business grants, or loans. Once this is determined, you can assess the start-up costs and forecast how much money you'll need to keep operating in the long term.
It's easy to overspend, especially at the beginning of a business, so remember to watch out for overspending. A way to navigate this is to track your business expenses to ensure you're sticking within the budget you've outlined in your plan. It's a common mistake for new companies to run out of money before they can turn a profit, so overestimating during your planning stage can help you prevent this.
Step 5: Make Some Noise by Promoting Your Business
Creating a marketing plan that extends beyond your business's launch is incredibly important. Brand awareness is just as important as providing a quality product or service. If your business isn't known, you lack customers. Without customers, you can't profit, so you can see how vital it is to get the word out there. There are numerous ways to build your brand, so customers are ready to purchase your product when your doors open.
Optimise your website: Understanding SEO and using it to optimise your website for search and blog content can generate more website traffic, potential customers and sales. As digital marketing grows, a well-made website with easy navigation and fast loading pages are green flags for visitors. As a result, you'll look professional, facilitate trust and are more likely to generate sales.
Create an online presence. Whilst word of mouth was the original marketing tool to help promote businesses, social media has become increasingly important in spreading the word. 78% of people say online posts influence their buying decisions, so don't skimp on creating a strong brand presence online. You can do this through social platforms your target market predominantly uses. Instagram, Facebook and YouTube are a few of these.
You can also use Facebook Ads and Instagram Stories to create sponsored posts and extend your reach. Also, don't forget about LinkedIn! It's a great way to build your brand, connect with customers, investors and even potential employees.
How Shoebox Books Can Help
With a game plan in place, starting a new business may be the most exciting venture that can provide you with independence, freedom, and flexibility, as well as being a creative outlet to fulfil your passions! Of course, we hope this plan allows you to hit the ground running, but if you find yourself wanting a helping hand, Shoebox Books is here to help with all your accounting and bookkeeping needs.
Allow us to relieve any stress or additional workload, so you can focus on your budding business by contacting us today. To learn more about our services and how we can help set your business up for success, head to our services page or blog to learn more about what it takes to be a business owner.